September 3, 2019 @ 7:30 pm

-

10:00 pm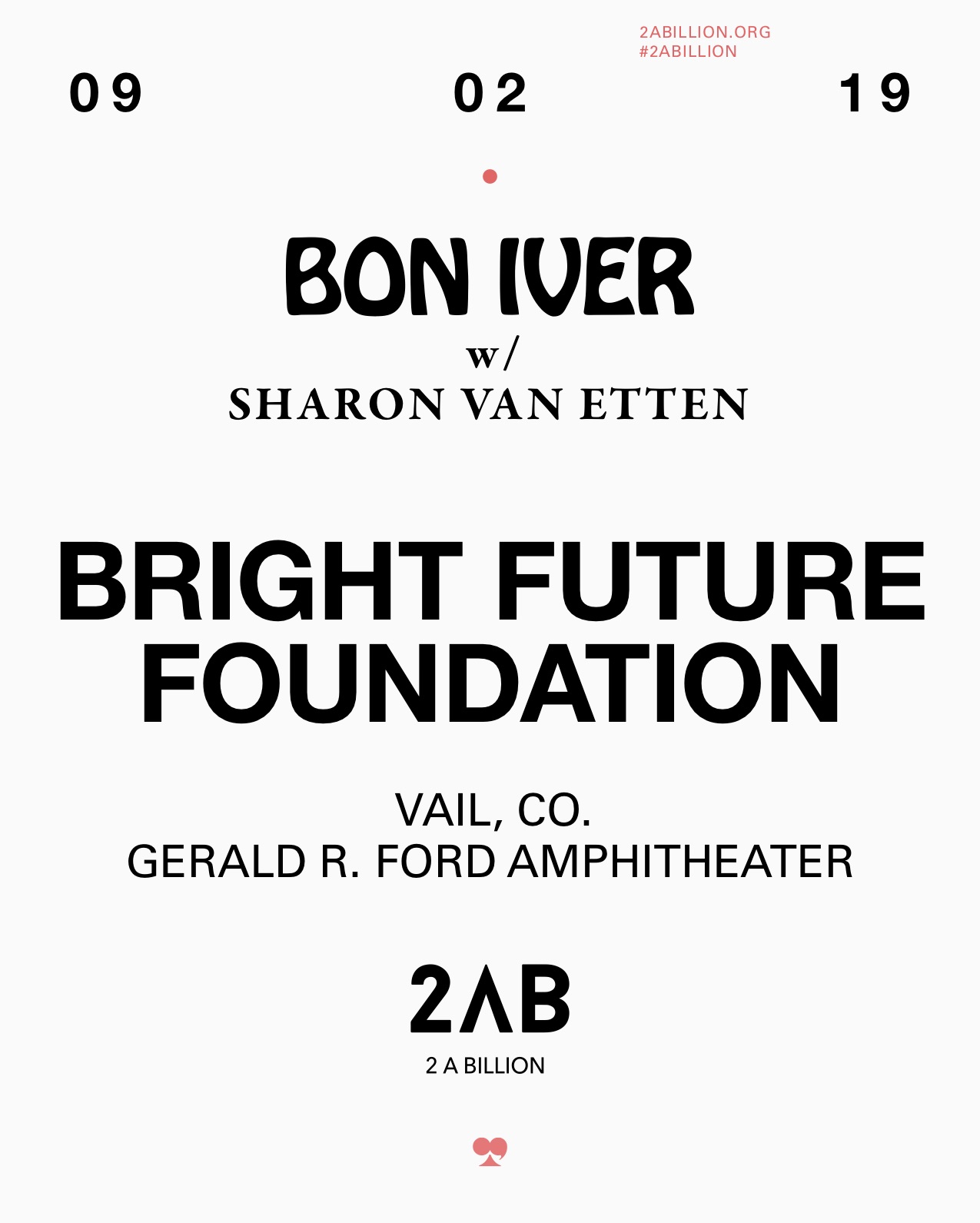 We are thrilled to partner with Bon Iver on their upcoming tour, to stop at Gerald R. Ford Amphitheater on September 2nd.
This is an overview of their incredible campaign:
2 A Billion is a campaign created by Bon Iver to raise support, awareness, and person-to-person connections in an effort to end gender inequality, domestic violence, and sexual abuse.
We strive to make a positive impact by helping uncover the scope and severity concerning domestic violence worldwide. The global ramifications of ongoing gender inequity take away women's voices; reinforcing systematic violence, producing substandard health practices, and deny women education and leadership opportunities across all sectors.
We encourage community-driven, creative action to provide unique perspectives about complex topics. We believe every individual can take steps big or small, courageous or delicate, to have an impact -and collectively- we can close the book on gender inequality.  Find out more at their website https://2abillion.org/.  They're hosting an online auction especially for their fans – see what exciting packages you can find!!  https://2abillion.org/auction/