Buddy Mentors – The Buddy Mentors program strives to inspire and foster youth through consistent and trusting relationships. Based on the national Big Brothers/Big Sisters program, caring adult volunteers (Senior Buddies), are matched with at-risk youth in the community (Junior Buddies).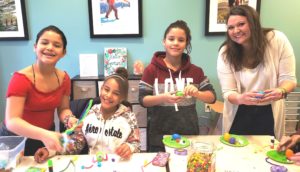 Read more about Bright Future Foundation's Buddy Mentors program.
Junior Buddy candidates are frequently referred to Bright Future Foundation by someone in the community, such as a parent, teacher or counselor. They are youth who can benefit from an additional positive role model. We ask for a minimum of a one-year commitment from our Junior and Senior buddies.
If you know an Eagle County child who can benefit from mentoring, please email our program manager, or simply fill out the referral form below.