ABOUT THE PURPLE RIBBON AWARDS

Theresa's Fund announced the winners of the 2021 Purple Ribbon Awards across 28 categories, as judged by a national panel of respected professionals from the domestic violence field. The Purple Ribbon Awards are the first comprehensive awards program honoring the countless heroes of the domestic violence movement, including advocates, programs, shelters, survivors and members of the community support system. Winners include entries from the United States, Canada and Puerto Rico.
"This is a major step forward in the domestic violence field that I've had the privilege to be part of since the early 1980s," explained Rita Smith, vice president of external relations and an internationally recognized expert on the topic. "So many people have poured so much of their professional lives into helping victims and ending domestic violence, and it is so good to see these incredible efforts deservedly being honored on a national basis."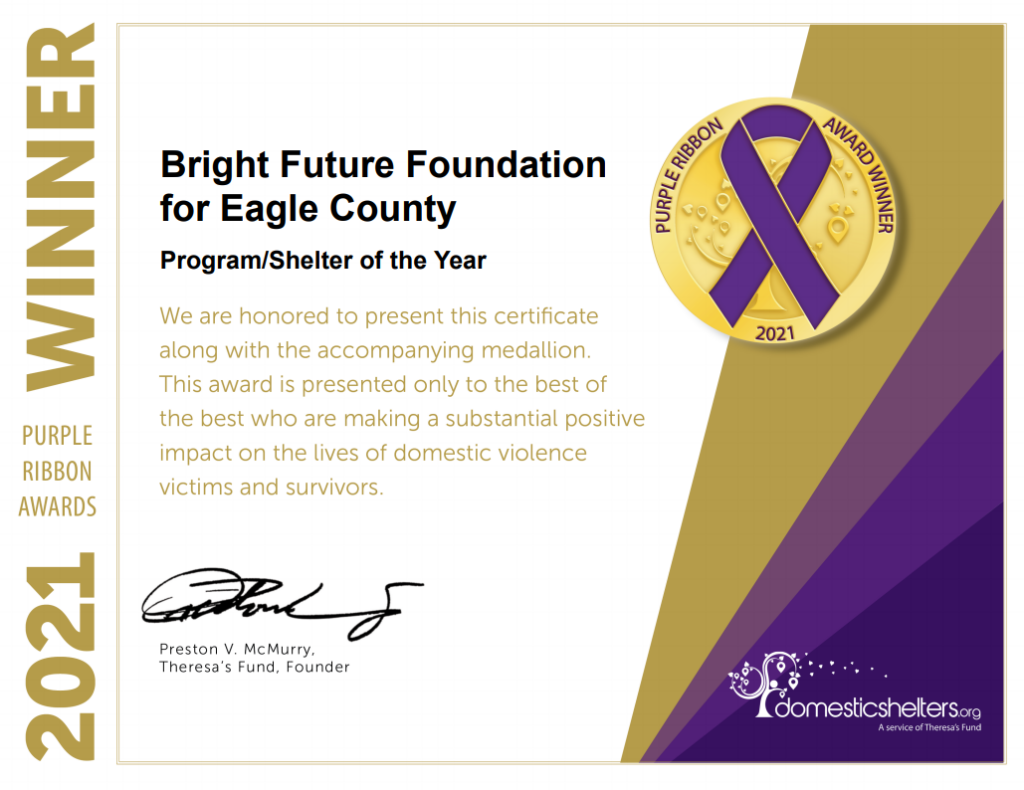 BRIGHT FUTURE FOUNDATION, SHELTER/PROGRAM OF THE YEAR

Bright Future Foundation was founded in 1984 as a grassroots volunteer organization called the "Women's Resource Center." Initially, the agency solely provided crisis services for victims, utilizing volunteers' homes as shelter. Due to the overwhelming need for domestic violence and sexual assault response, the organization grew steadily over the next three decades. In 2002, Freedom Ranch Safehouse was established as the first and only emergency shelter in the county and following in 2005, Bright Future Foundation partnered with the Colorado Coalition for the Homeless to establish the Rapid ReHousing Program. In 2008, the Women's Resource Center was renamed the Bright Future Foundation and the agency transformed into a survivor-centered advocacy agency with professional services offered in-house. Bright Future Foundation launched Ensuring Freedom Housing Program in June 2017 to address the significant barrier to safe, stable housing for survivors of violence. Finally, this past August, Bright Future Foundation began the final phase of one our largest initiatives to date. Bright Future Foundation broke ground on the BrightHouse, our new emergency housing facility. The BrightHouse opened in June and offers emergency housing as well as access to all of our wraparound services.
Today, Bright Future Foundation assists 800 survivors of violence each year with crisis intervention, advocacy and long-term healing services. In addition, we provide over 20,000 nights of safe housing through BrightHouse, Ensuring Freedom Program and Rapid ReHousing Program. Our work has emerged as a statewide best practice model for domestic violence and sexual assault response for our approach of providing prevention, crisis intervention and long-term healing services within one organization.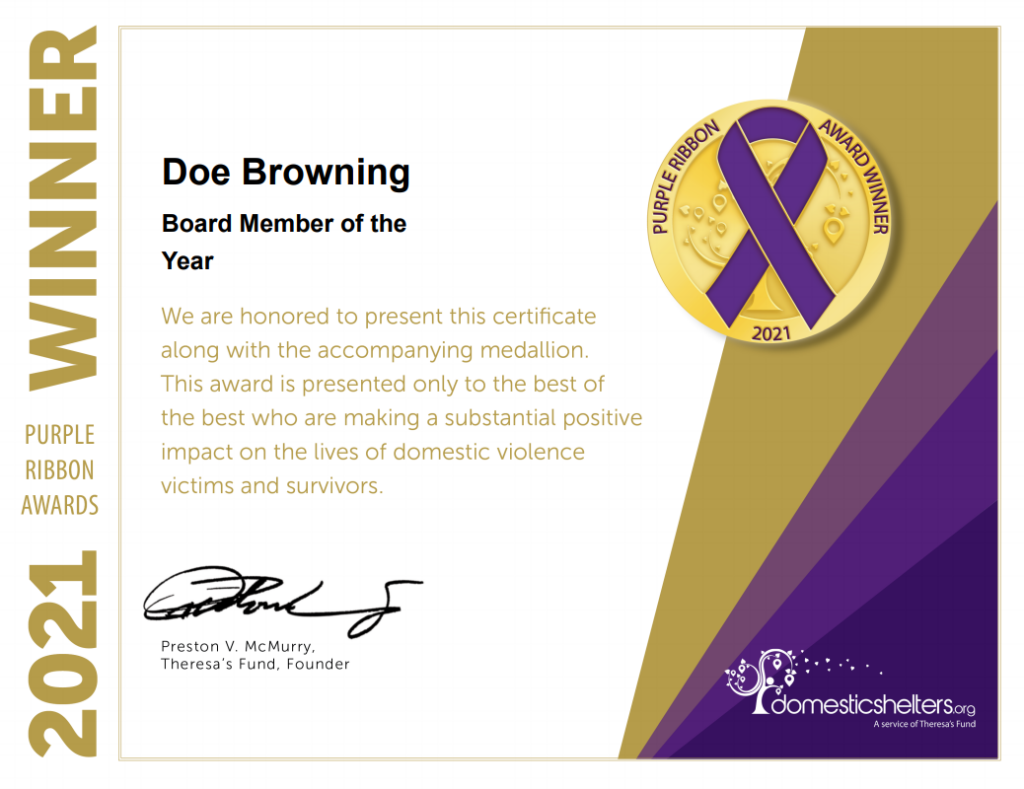 DOE BROWNING, BOARD MEMBER OF THE YEAR

The BrightHouse campaign was made possible by a $1 million donation by dedicated Bright Future Foundation board member Doe Browning. Doe took the initiative and pledged the lead gift that turned a dream into a reality. "As our community endeavors to provide affordable housing, Bright Future Foundation hopes to build a shelter in the purest form for any and all who seek safety, counsel and healing in the wake of extraordinarily difficult circumstances," said Browning. "Our shelter will bring dignity back to many who suffer, enabling them to live, work and play in our beautiful valley with trust and without fear." Browning's pledge represents the single largest donation to Bright Future Foundation since the organization's inception more than 30 years ago.
CELEBRATE WITH US

Our mission delivery and this award would not be possible without the generous support of donors like you. So on behalf of all the survivors and families that we serve, we say thank you, for making futures bright.
The critical core of our mission is that all of our services are provided at no cost to the client. Clients are able to access Bright Future Foundation's wraparound services without the fear and anxiety surrounding financial insecurity. This peace of mind is made possible through the generous support of donors like you.
So, join us in honoring all of the contributions made by you and so many others by celebrating Bright Future Foundation, Doe Browning and the 2021 Purple Ribbon Awards with a donation today to make our community a safer place for all. We hope you will consider an impact level below that is meaningful to you, directly transforming the lives of survivors and their families. 
IMPACT LEVELS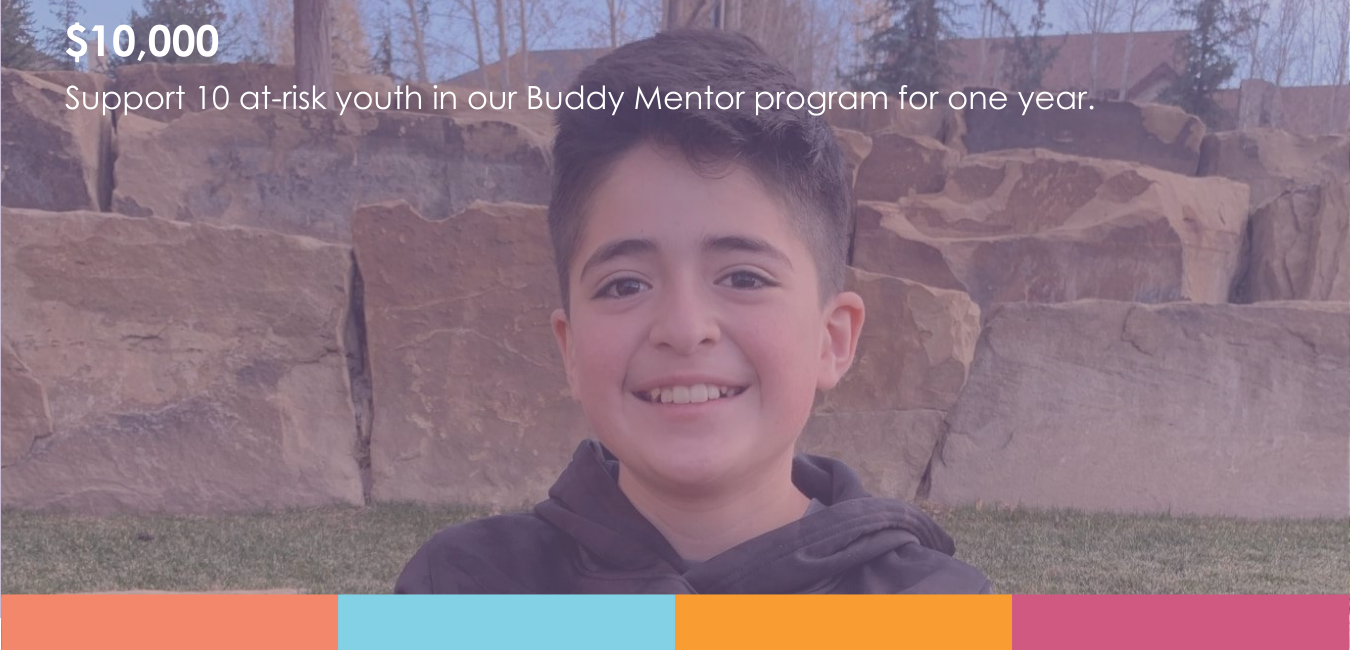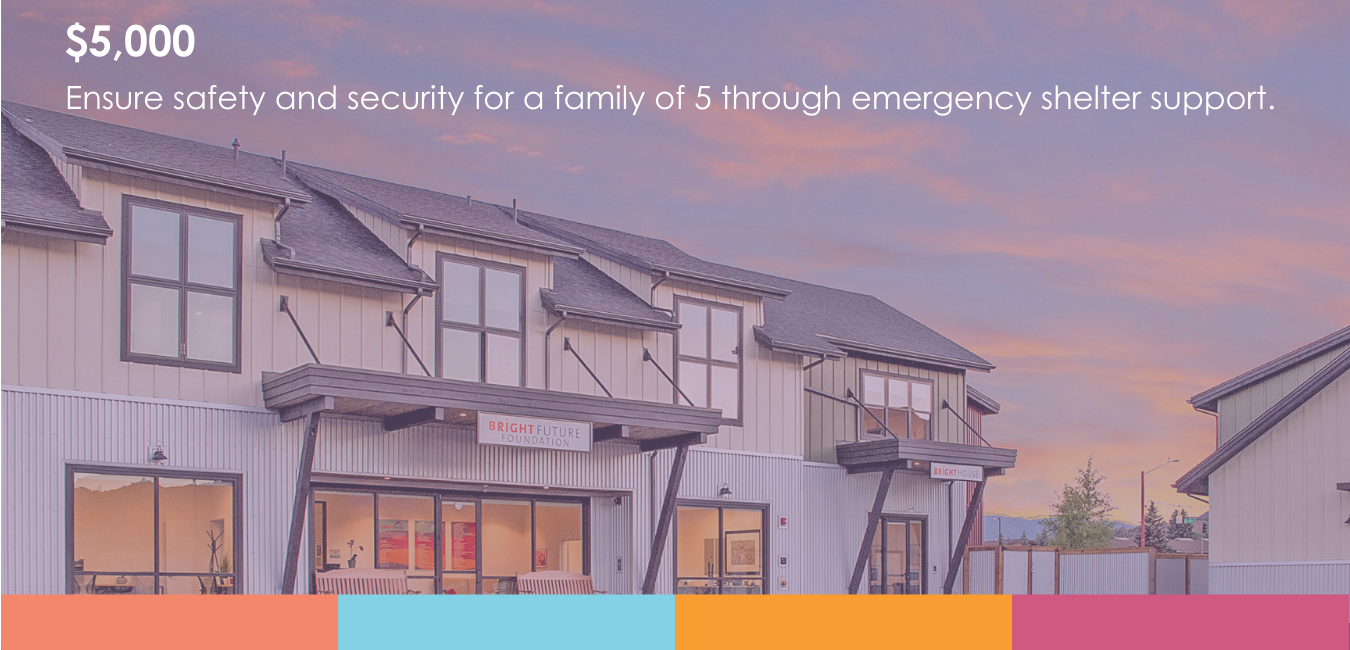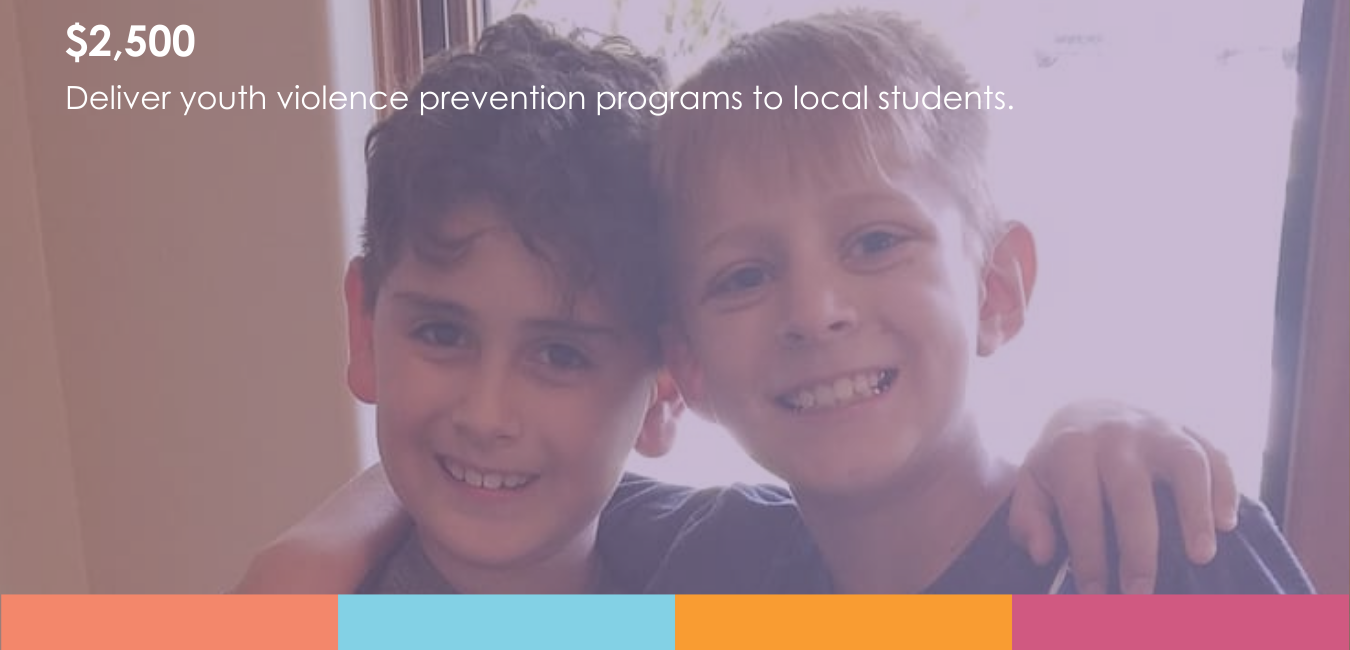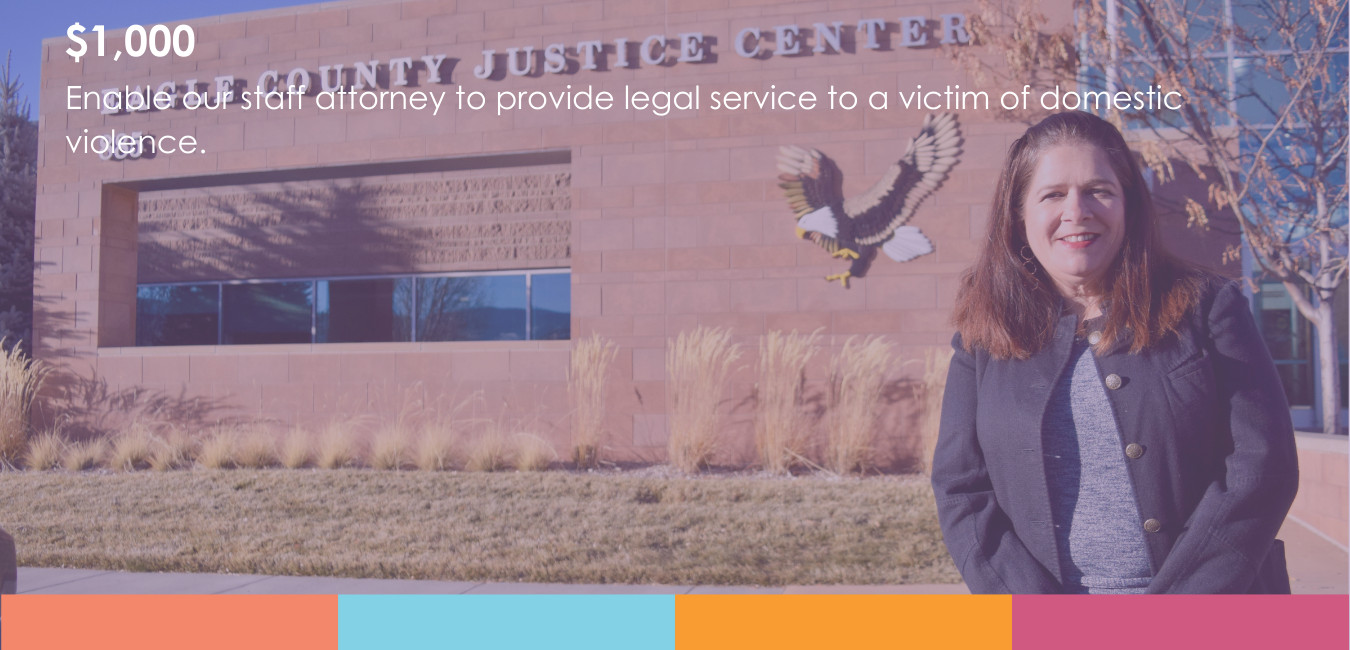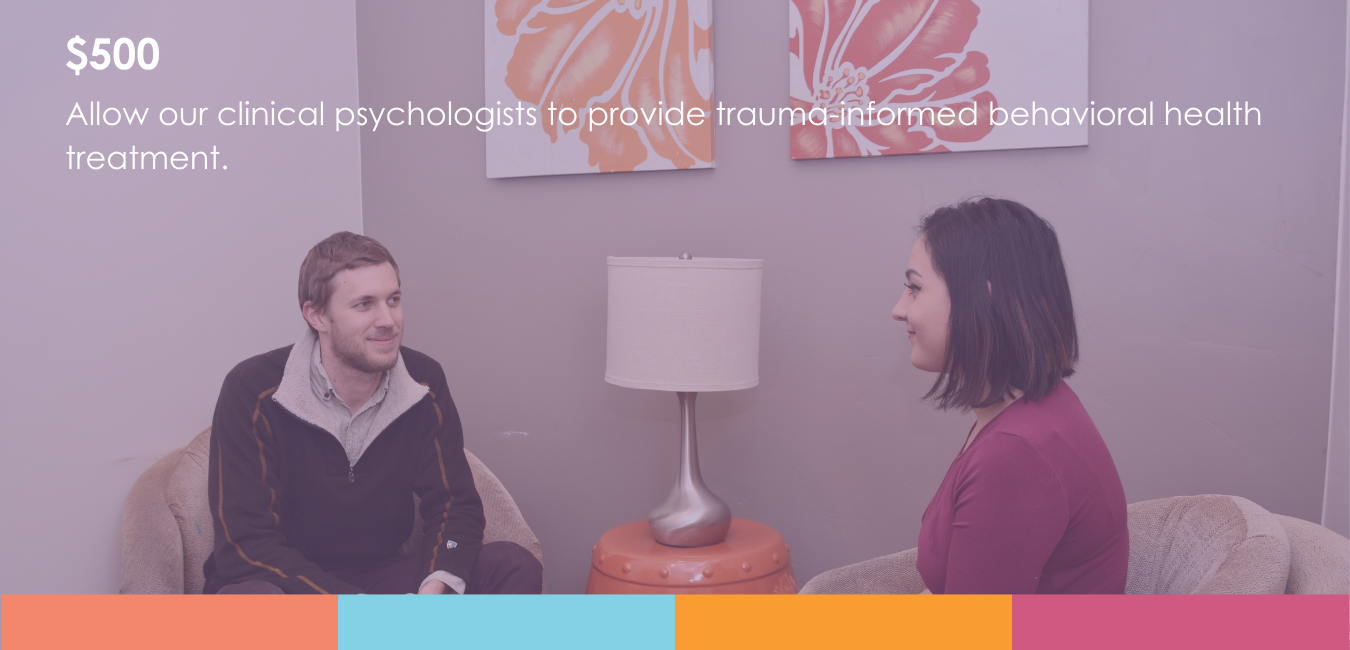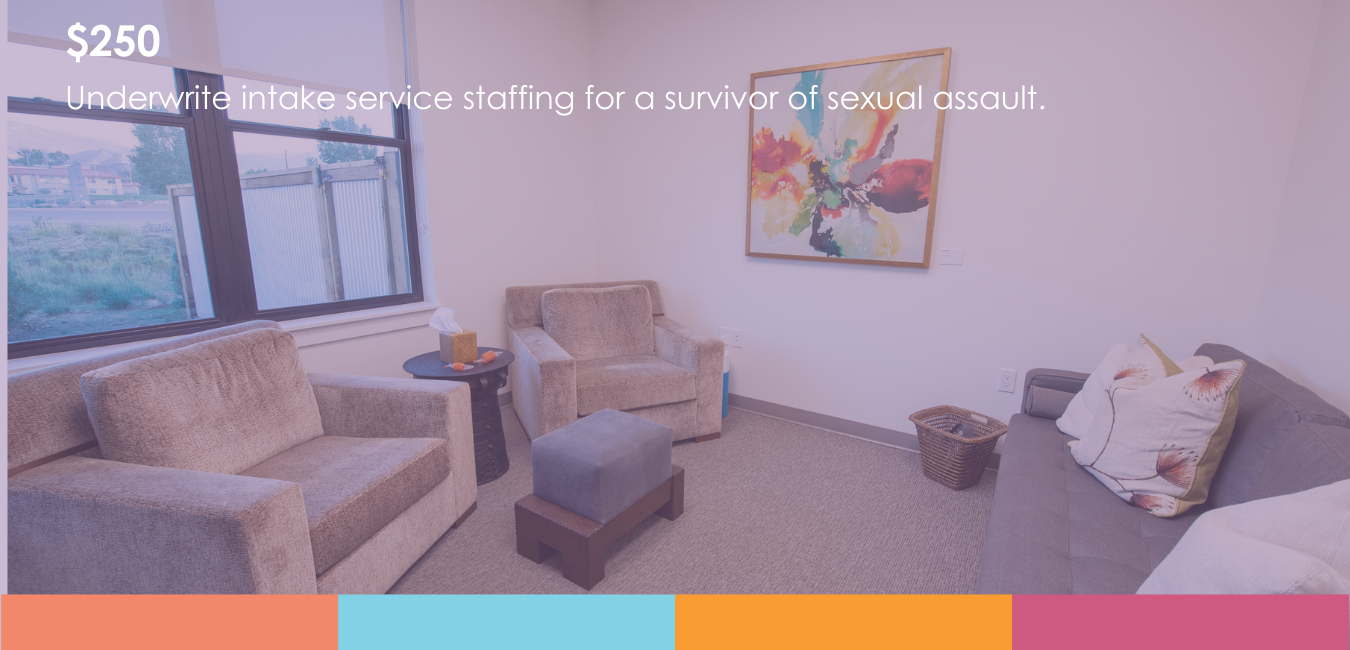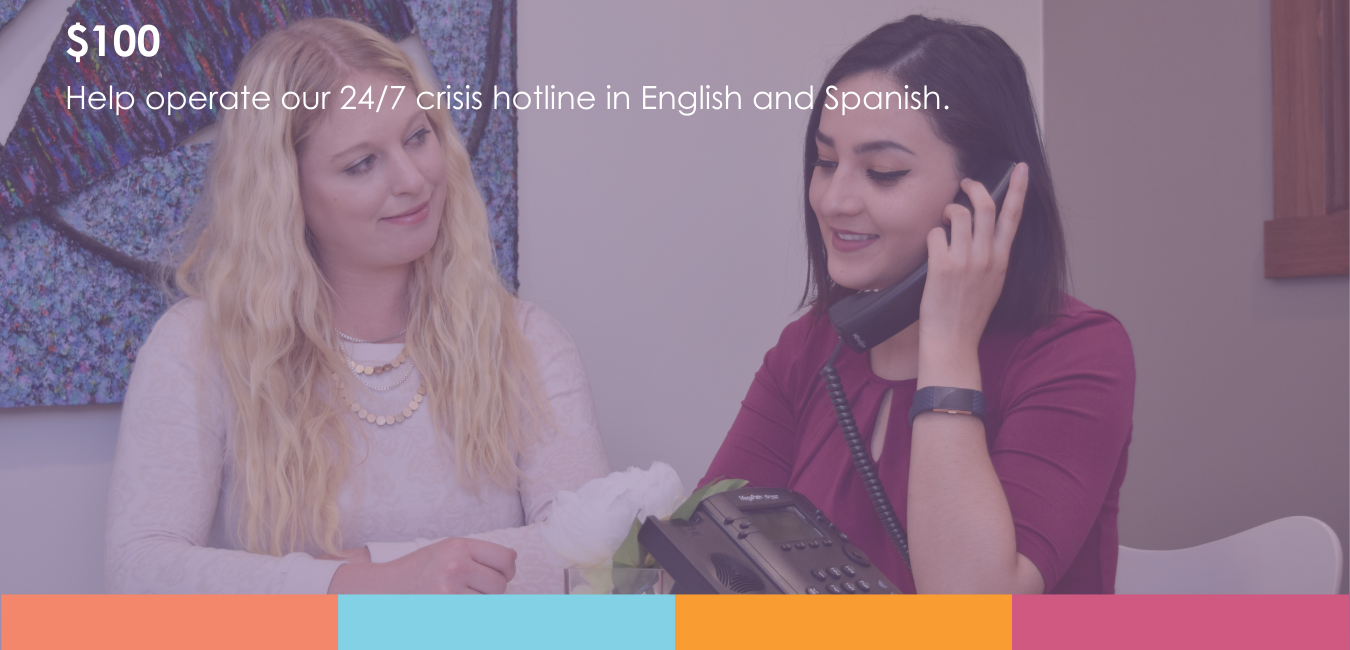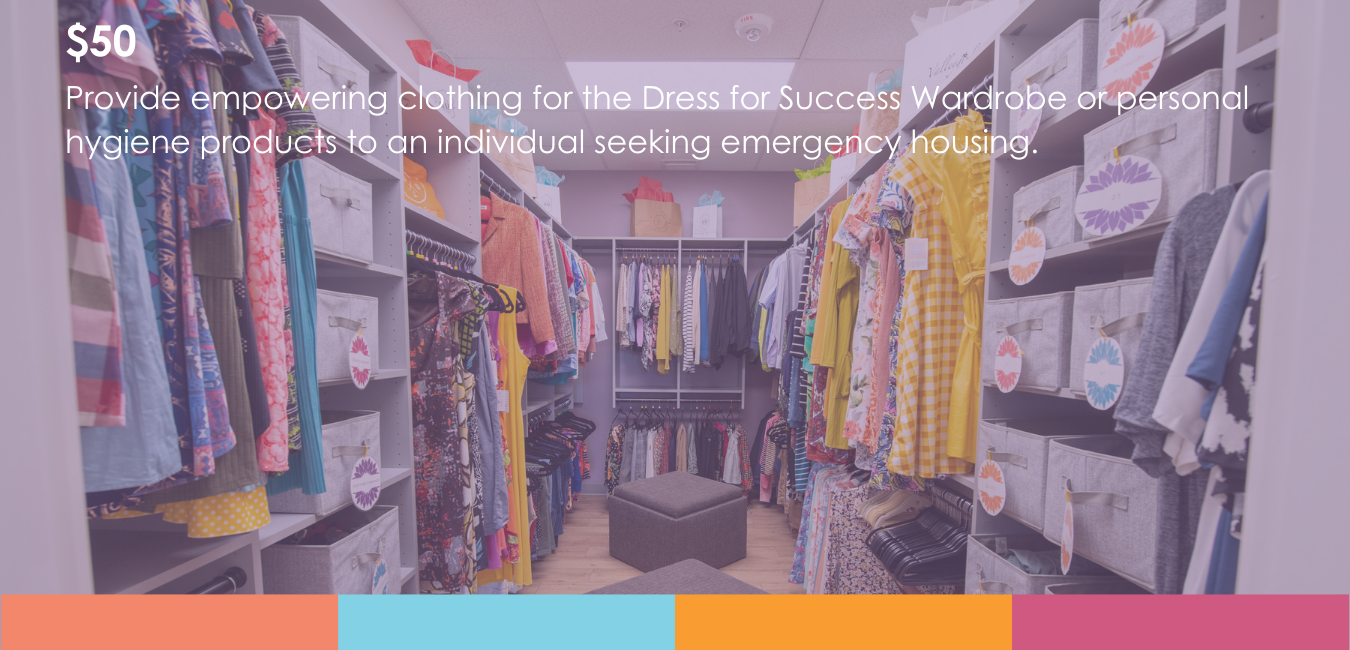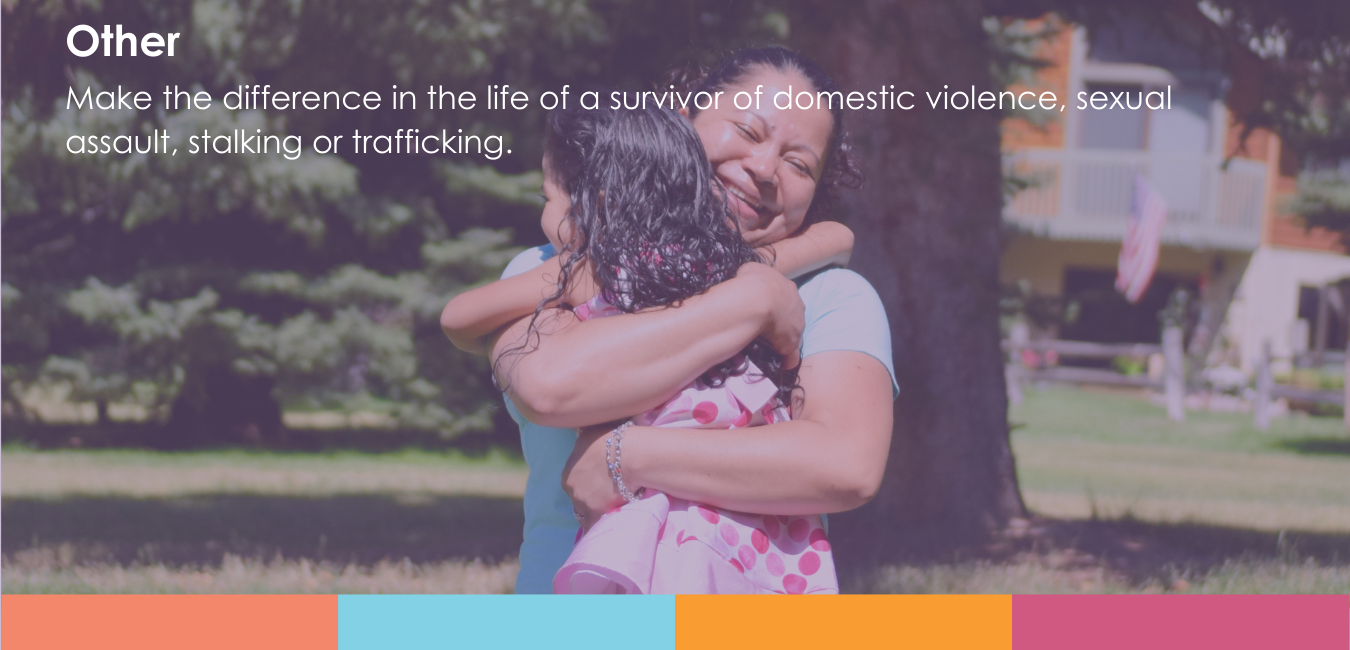 MAKE AN IMPACT

OTHER WAYS TO GIVE

Pay By Check

Please mail checks to PO Box 2558 Avon, CO 81620

Donor-Advised Funds
IRA Charitable Rollovers
If you are planning to make a gift, please let our team know so that we can recongize your support of the campaign.
DONOR SUPPORT

Please reach out to Program Sustainability Manager Jen Rogus at  jen@mybrightfuture.org