Registration for this year's Games People Play.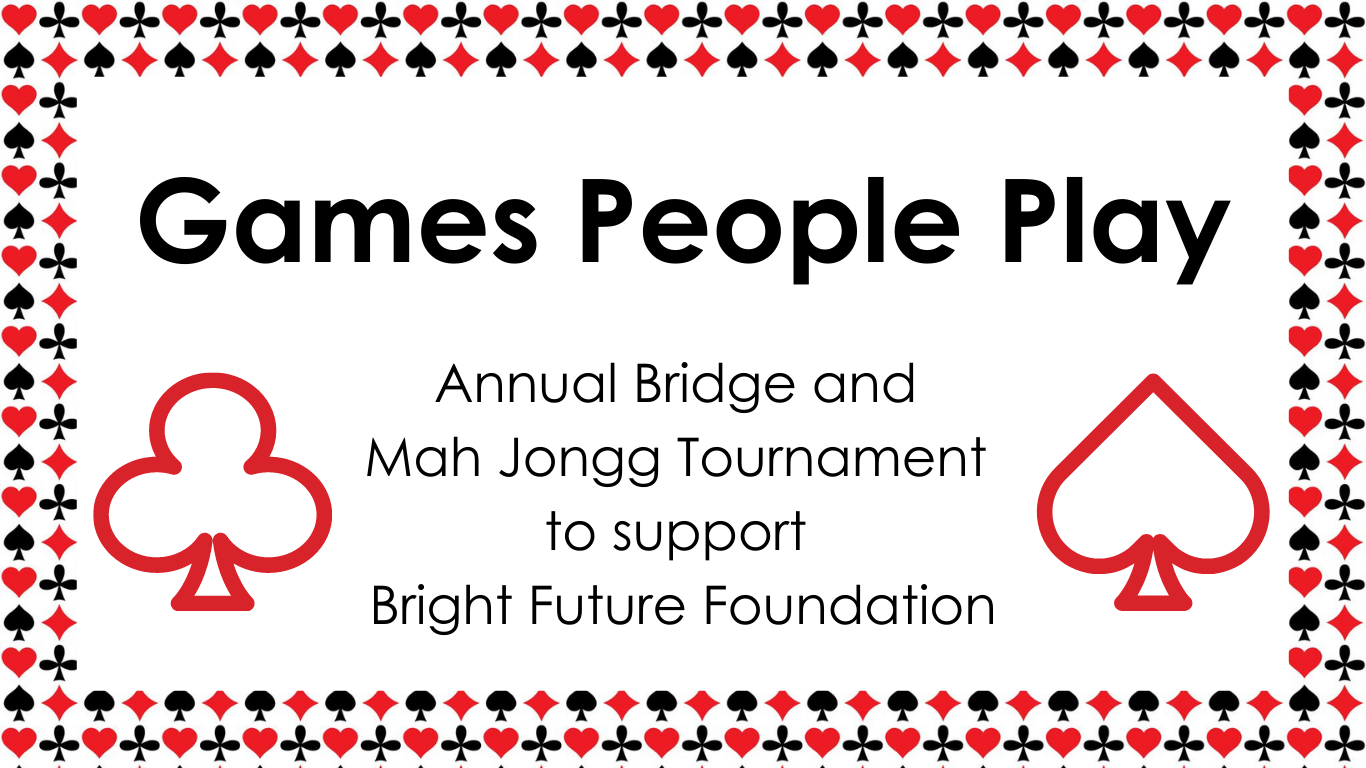 Event Information
We are excited to be back for the 2023 Annual Games People Play: Bridge & Mah-Jongg tournament to support Bright Future Foundation. Gather your duplicate Bridge partner, Social Bridge foursome, or your Mah Jongg team for a full morning of challenging Games People Play followed by a delicious lunch!
Thursday, June 15, 2023
TimberHearth – The Club at Cordillera
Registration begins at 8:30 AM
Play begins at 9:00 AM
Luncheon to immediately follow play
Registration
Please click below to register. For all players, indicate WHO your partner [bridge] or table mates [mah jongg] will be, please. You may then follow the link to pay via credit card online, send a check, call Jen at (970) 763-7204 to pay by credit card or pay at the event.
REGISTER NOW
Thank you to our sponsors
Bright Future Foundation would like to extend our sincerest gratitude to Nancy and Andy Cruce and the Club at Cordillera. Together they collaborate to help raise awareness and critical funding for survivors of domestic violence, sexual assault, stalking, and trafficking in Eagle County. We are forever grateful for their continued support and partnership for the annual Bridge and Mah Jongg tournament.
Make A Donation
Questions?
Please reach out to Program Sustainability Manager Jen Rogus at  jen@mybrightfuture.org