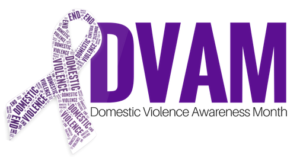 Domestic violence leaves a devastating impact on members of our mountain communities, regardless of background or circumstance.  Bright Future Foundation is a community-based agency dedicated to "Making Futures Bright" by changing lives affected by domestic violence and sexual abuse. Annually, hundreds of families see Bright Future as a safe harbor, helping them to build trusting connections and relationships, developing their self-esteem and self-sufficiency, and empowering their future.
This October, please join Bright Future in recognizing the 30th anniversary of National Domestic Violence Awareness Month (DVAM).  Communities across the country will mourn for those whose lives were taken by domestic violence, celebrate the tremendous progress victim advocates have made over the years, and connect with one another with a true sense of unity to end domestic violence.  We hope you will join us by sharing social media posts or participating in community events. It can also be as simple as wearing purple – the color of Domestic Violence Awareness Month – during the month of October and using this as a way to tell others why ending domestic violence is important to you.
Additionally, Bright Future is one of more than 220 nonprofits urging the public to support survivors of domestic violence and financial abuse during The Allstate Foundation Purple Purse® Challenge, which takes place Oct. 2 – 31.  All funds raised by Bright Future during the campaign will benefit our work in the community. The Purple Purse Challenge provides a critical funding source for domestic violence organizations who increasingly face high demand for their services, even as they operate with limited resources.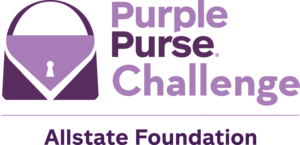 Bright Future provides almost 700 individuals with crisis intervention services within one year, serving clients with a holistic approach in an effort to support each of them to experience long-term change, and ultimately individual self-sufficiency.  Bright Future believes that every client, no matter how great the adversity, has the strength within to live fuller, happier and more productive lives.
Support Bright Future in the 2017 Purple Purse® Challenge.
Learn how you can participate in DVAM 2017.