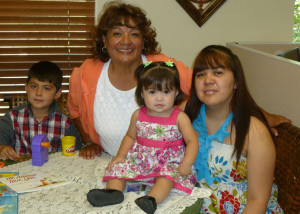 Bright Future invites you to support our efforts to empower Eagle County families and individuals affected by domestic violence and sexual abuse by donating to us on Colorado Gives Day, December 6, 2016.
Colorado Gives Day is an annual statewide movement to celebrate and increase philanthropy through online giving. The event is powered by ColoradoGives.org, a year-round, online giving website. 
Starting November 1, contributors can schedule their donations in advance of Colorado Gives Day. Every nonprofit receiving a donation on Colorado Gives Day receives a portion of a $1 Million Incentive Fund, which increases the value of every dollar donated.
"The donations we receive on Colorado Gives Day help us to support the community with our prevention and intervention efforts," said Executive Director Sheri Mintz.  "We experience a great need for our services every year. Last year alone, we served almost 700 local survivors and their families with crisis intervention and advocacy services."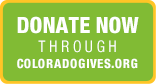 As Eagle County's only community-based domestic violence and sexual abuse response agency, Bright Future Foundation provides prevention, intervention, advocacy and long-term healing services. Our core programs include a 24/7 crisis hotline in English and Spanish, emergency shelter at Freedom Ranch Safehouse, a Rapid-ReHousing initiative, counseling services, legal representation, financial literacy, youth advocacy and mentorship, and outreach education.