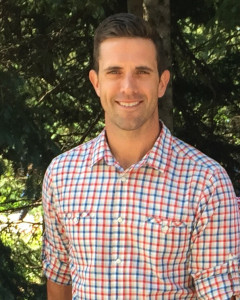 Serving families in our community is a passion for Mike Santambrogio. Mike recently joined our Youth Violence Prevention Team, where he works closely with fellow violence prevention specialist, Janet Casson, to implement prevention programs within local schools. Additionally, he assists Janet with the Buddy Mentors Program. 
Mike is enthusiastic about creating positive environments for youth.  
"There is no greater feeling than knowing my work is having a direct impact on bettering the lives of those around me, especially our younger generations," says Mike.
Prior to joining BFF, Mike worked with The Youth Foundation implementing and facilitating youth programming, and then Eagle County Schools where he implemented AVID, a post-secondary readiness program.  Mike's extensive background ranges from teaching elementary students the importance of health and fitness in fun and creative ways, to helping students get ready for life after high school.
Mike has a bachelor's degree in psychology from the University of Colorado at Boulder and is nearing the completion of a master's degree in counseling from Regis University in Denver.  Outside of work, he has volunteered as the program coordinator for The Cycle Effect empowering the lives of young women through mountain biking.